Siloam started in 1997 as a Children's Rehabilitation Center in a house where children received care. Siloam acquires a lot of the land and buildings it surrounds which makes it possible for expansion for future projects.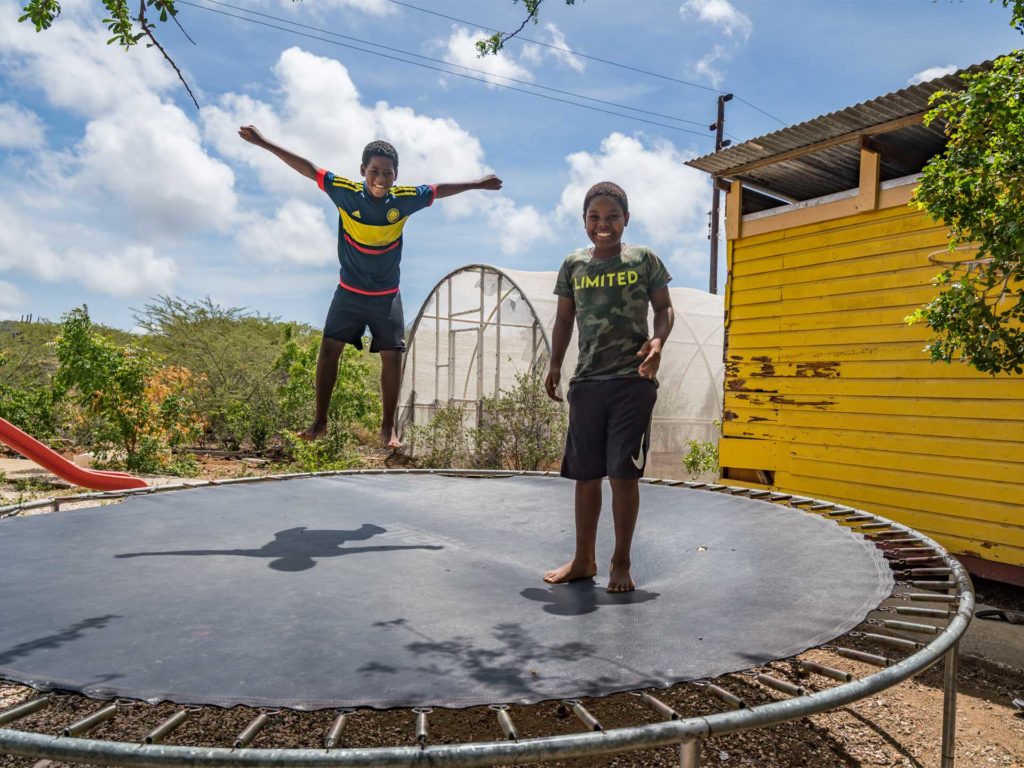 Siloam Curaçao consists mainly of the Children's Care Pavilion, which is the primary part. In addition, Siloam also wants to serve their environment by helping poor people with food, clothing and other necessities. Robert and Durkje de Vries work together with various volunteers to spread the love of God on Curaçao.
For years we had a desire to have a new kitchen to prepare hot meals for people in great need. We saw a lot of need among the elderly, chronically ill people and single-parent families with many children. People who couldn't make a hot meal every day.
In the spring of 2019 someone came by and asked us what our greatest desire was for Siloam and we told him what we want. The person emailed us a week later that he wanted to build a kitchen for us.
April 2020 there was a great new kitchen and what no one expected then the corona broke out. Before we knew it, we were making 200 meals a day. More people needed help and we started making meals commissioned by the government for other people in need.
From May 20 to September 30, 2021 we made 675 meals a day. We were also able to give 10 people, who were out of a job, work a job in the kitchen. Since October 1, 2021, we have been making 525 meals a day. 
Every Sunday at 11 am we have a service from House of Worship  at Siloam, here also guests from outside Siloam come. Our desire is to spread the love of Jesus to those around us. We do this first by offering help in all kinds of ways, but we also enjoy coming together and being able to honor and praise and share the Word of God with each other.